true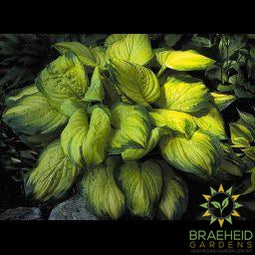 Stained Glass Hosta - NO SHIP
Large, bright gold, heart-shaped foliage with irregular, dark green edges and veins. Clusters of fragrant, purple-lavender blooms above foliage on sturdy, tall stems in late summer. Good sun and drought tolerance. Prefers a moist, well-drained soil.
Well, darn.
Unfortunately, this product is not available for shipping. 
If you place an order in the online store, we ask that you watch your inbox and spam folder for our "Your order is ready for pickup" email. 
We also ask that you pick up your order within two days of notification that it is ready.
Keeping our inventory numbers updated is a big undertaking and as such there may be errors from time to time. If you have questions about the availability of a product, call us! 
Thank you!