true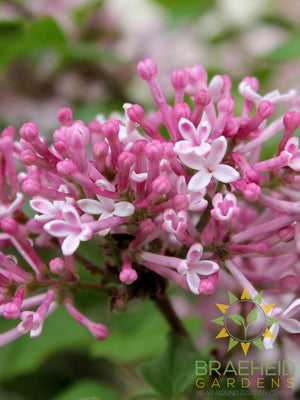 Scent and Sensibility™ Pink Lilac
Height: 90cm (36 IN.)
Spread: 1.25 - 1.85m (4 - 6 FT.)
Masses of dark pink buds open to soft pink, heavily scented panicles in late spring and will rebloom throughout summer. Compact habit and small bright green foliage for smaller landscapes, hedges or containers. Prefers a moist, well-drained soil.
*SHIPPING IS NOT AVAILABLE ON TREE & SHRUB INVENTORY. SELECT "FREE LOCAL PICKUP" ONLY DURING CHECKOUT.
** We Recycle used Tree & Shrub Grower Containers! Reduce your footprint and return your Tree & Shrub containers. 
(We cannot accept Tree & Shrub containers from other greenhouses)