true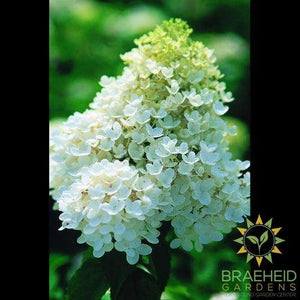 Height: 1.5 - 2m (5 - 6 )
Spread: 1.5 - 2m (5 - 6 )
The most cold-hardy hydrangea. Large, conical clusters of white blooms on old wood in summer, mature to pink. and long, oval, light green foliage. Prefers a rich, moist, well-drained soil. Excellent cut or dried flower. Tree form available.
*SHIPPING IS NOT AVAILABLE ON TREE & SHRUB INVENTORY. SELECT "FREE LOCAL PICKUP" ONLY DURING CHECKOUT.
** We Recycle used Tree & Shrub Grower Containers! Reduce your footprint and return your Tree & Shrub containers. 
(We cannot accept Tree & Shrub containers from other greenhouses)