true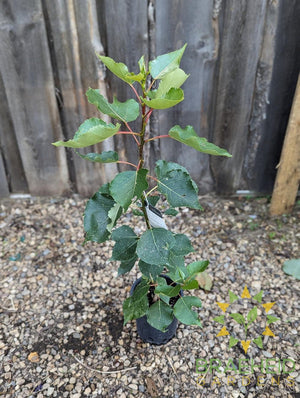 Height: 12 - 18m (40 - 60 FT.)
Spread: 6 - 7m (22 - 24 FT.)
Hardy, fast growing, disease resistant, pyramidal to rounded form. Rounded serrated glossy green leaves turn yellow in fall. Seedless (male clone) doesn't produce fuzz. Drought and cold tolerant. Use for shelterbelts, or large landscape privacy screen.
*SHIPPING IS NOT AVAILABLE ON TREE & SHRUB INVENTORY. SELECT "FREE LOCAL PICKUP" ONLY DURING CHECKOUT.
** We Recycle used Tree & Shrub Grower Containers! Reduce your footprint and return your Tree & Shrub containers. 
(We cannot accept Tree & Shrub containers from other greenhouses)