true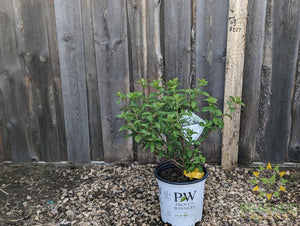 Height: 60 - 100cm (24 - 40 IN.)
Spread: 100 - 125cm (40 - 48 IN.)
Blanketed with enormous clusters of white blooms from summer to frost and takes on a pink hue in fall. This compact shrub has coarse, oval, green foliage that accents strong stems which lengthen while in bloom. Very adaptable. Prune in late winter or early spring.
*SHIPPING IS NOT AVAILABLE ON TREE & SHRUB INVENTORY. SELECT "FREE LOCAL PICKUP" ONLY DURING CHECKOUT.
** We Recycle used Tree & Shrub Grower Containers! Reduce your footprint and return your Tree & Shrub containers. 
(We cannot accept Tree & Shrub containers from other greenhouses)